Where to begin?
Every project has to start somewhere, and we have selected a number of areas in Taunton to focus our efforts on for now. This does not mean that we won't consider other areas – but we are letting the evidence guide us to those neighbourhoods where we think interventions can have the greatest impact.
This is based on a review of existing evidence about 12 indicators of environmental, social, cultural and economic experiences in Taunton. The approach was developed as part of a Defra-funded project called Local Action Project that allows us to make decisions strategically about where to target investment to improve the environment in our towns and cities. In our case, we will mainly focus on Sustainable Drainage Systems, but you can use this to come up with your own ideas too! In SPONGE, we are taking this further as we have funding to deliver a whole series of SuDS features until 2020. We already have projects on the go across Taunton, but we would love ideas and suggestions of where to work next!
If you live, work or care about any of the target areas – including Norton Fitzwarren, parts of Priorswood, Halcon, Eastgate and Blackbrook and Holway – (see maps below), we'd love for you to become involved. We are looking for suggestions about locations of possible interventions and for help in designing what you want to see happen.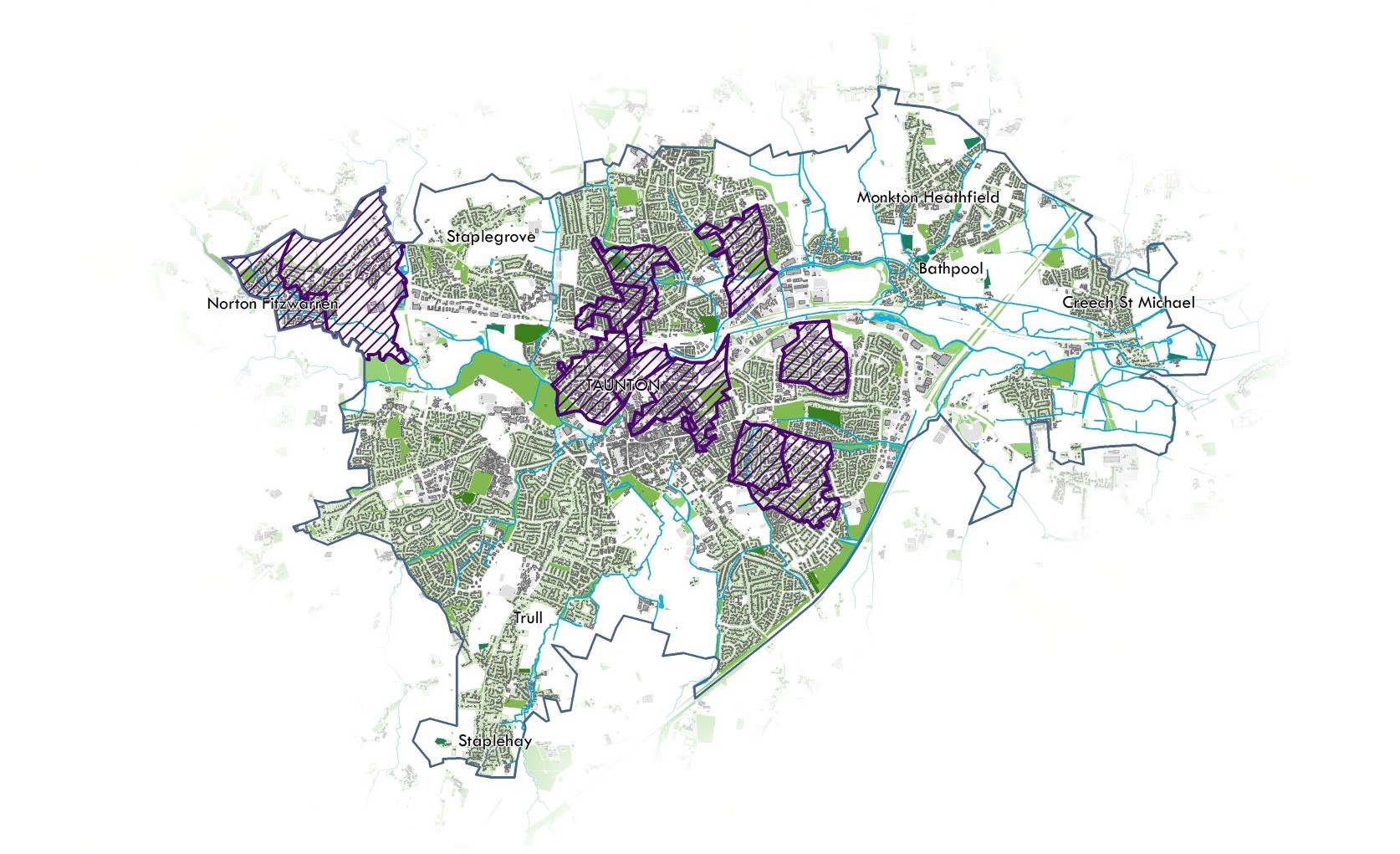 What can I do now?
Let us know if you can think of sites across Taunton, particularly in these areas, that form big puddles when it rains, could do with being a bit greener or that the community would like to see put to better use. 
We are looking for publicly owned spaces or community areas that could host a raingarden or similar green 'sponge'. There are no limits to how big or small it has to be, or the type of space. If you are part of a business that is interested in getting involved, then get in touch too.
If you're not sure about the type of thing that an intervention could be, have a look here.
Use the form below to send us your suggestions!