Now that the Sustainable Drainage Systems have been installed at the two schools we've been working at under the 5W project, it is time to add some plants!
We've got the children at the schools involved in planting up the features, using a variety of plants which add colour, texture, scents and will attract bees and butterflies.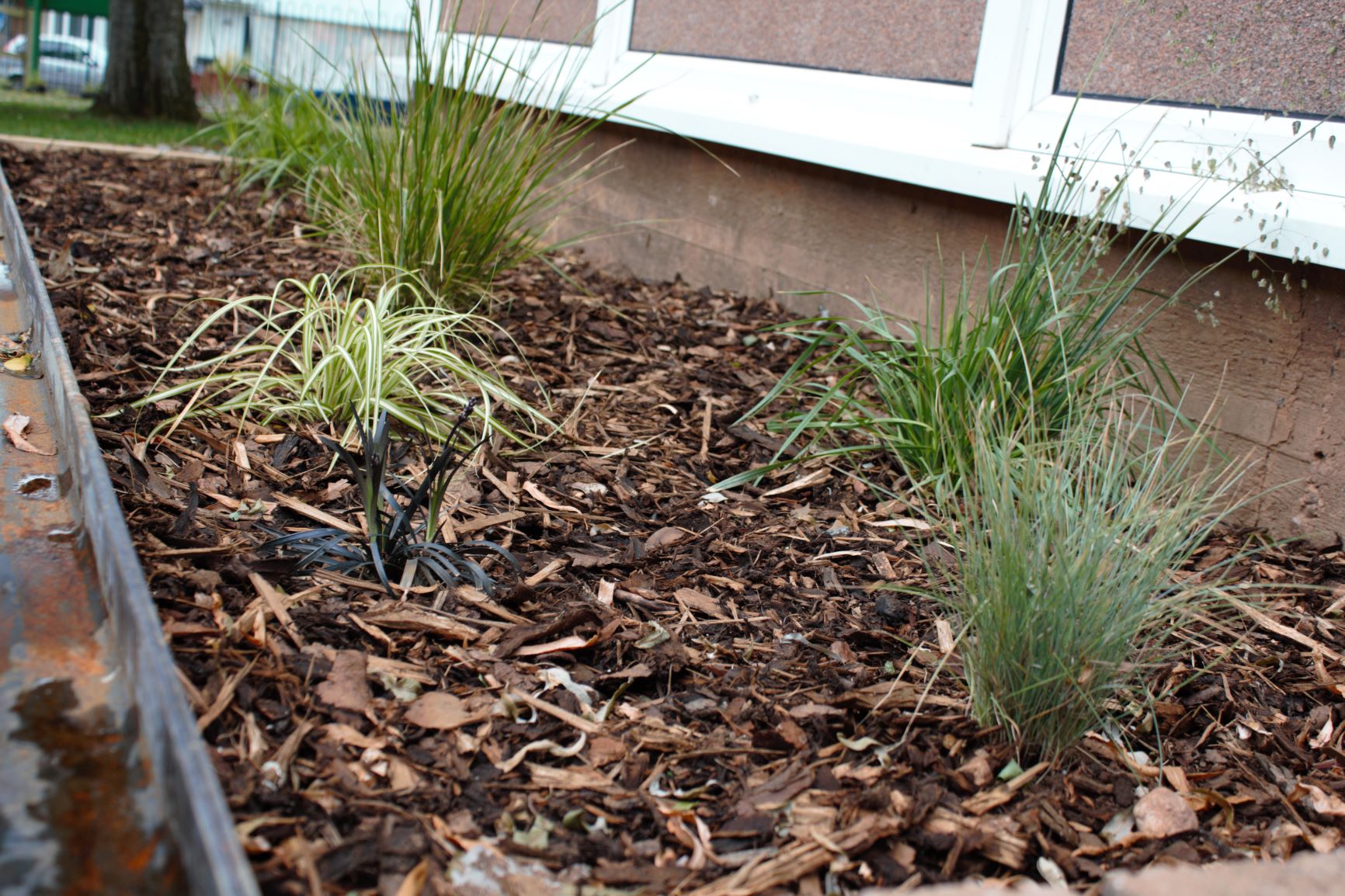 After a fun and very muddy day at Lyngford Park, two different areas were filled with plants. The raised bed was planted with grasses of different colours and textures. The raingarden, which takes water from the rooftop, was planted with native wetland plants, which will love all the extra water, as well as some flowers and grasses. The plants include yellow flag iris, which has tall yellow flowers, and water forget-me-not, which is lower growing and has small blue flowers.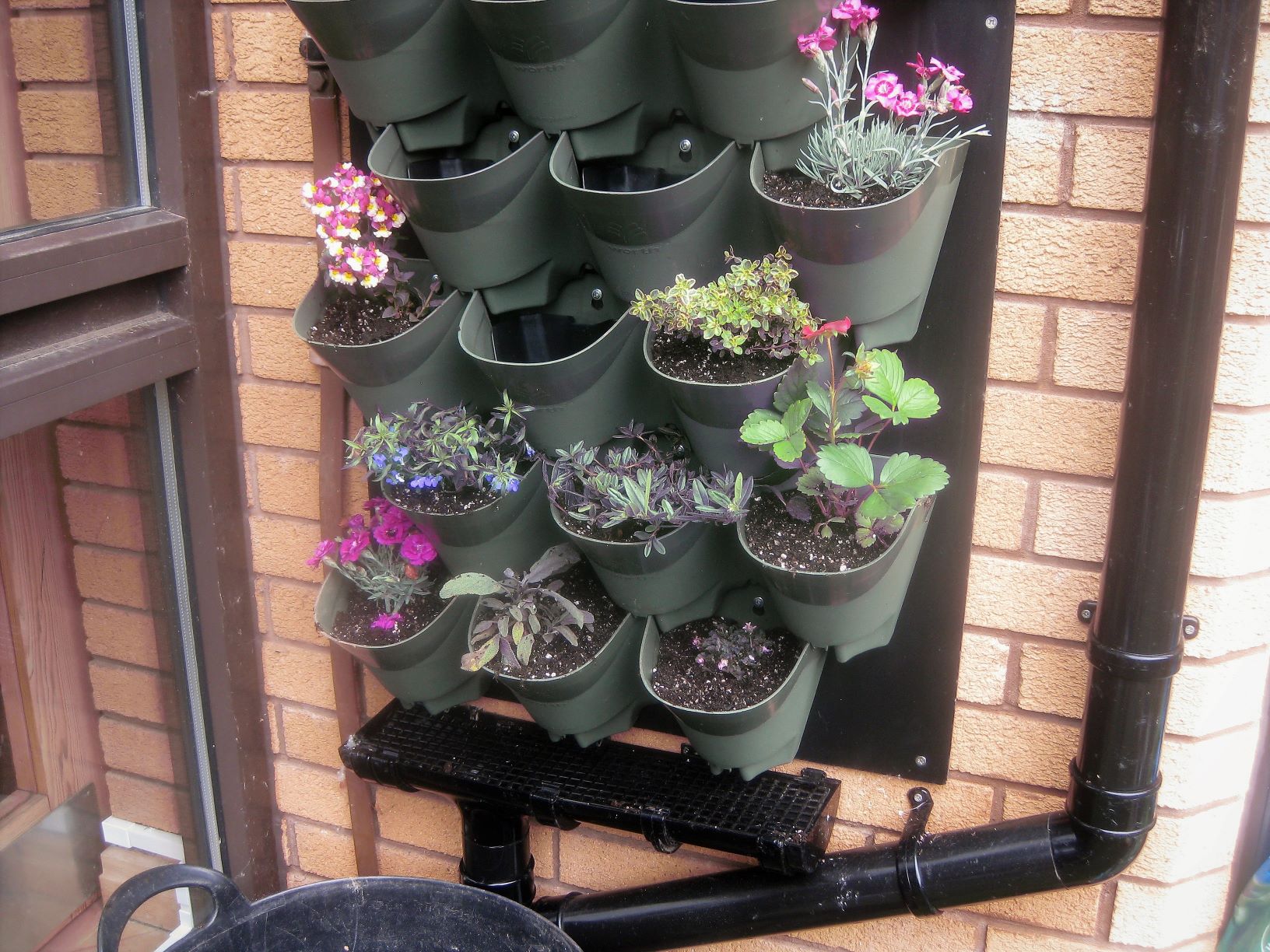 At Holway Park, the pupils helped plant up the wall planter with small flowers and herbs. We used mostly perennial plants, which will come back every year. Mint, lemon verbena and sage bring beautiful scents to the courtyard, while dianthus and campanula bring colourful flowers. Plus pink-flowered strawberry plants will hopefully bring a few tasty strawberries!
All the pupils involved really enjoyed the planting days, and the results look great! Now we can sit back and watch the plants bloom through the summer…
The 5W project is delivered by Westcountry Rivers Trust, in a pilot co-lead by Somerset County Council, and is funded by Interreg 2 Seas (and the European Regional Development Fund) and the Royal Academy of Engineers.