Over the last couple of weeks, we held our first sessions at Lyngford Park Primary School and Holway Park Primary School. We are visiting these schools as part of the 5W project (Westcountry Women Working With Water!) which is funded by the Royal Academy of Engineers.
Through the sessions we aimed to get the pupils thinking about where the water from their homes and towns goes, how it is managed and how nature and green spaces can play a role in managing water. We also wanted to inspire the children to think about engineering a little differently – engineers are problem solvers, coming up with solutions to make our lives better across a whole range of topics. Finally, it was an opportunity for our team of engineers to talk to and share their work with groups they might not usually get a chance to meet.
The engineers ran a range of interactive activities, including making a rain gauge to measure rainfall, and using pipes, buckets and other materials to get the children thinking about how water moves through our towns.
The children also had a chance to ask the engineers questions, including how they got into engineering, what their favourite part of their job is, and what they think is the best thing that's been invented by engineers!
The next stage in the project will be to gather the ideas of the pupils for a Sustainable Drainage System which will be built at their schools!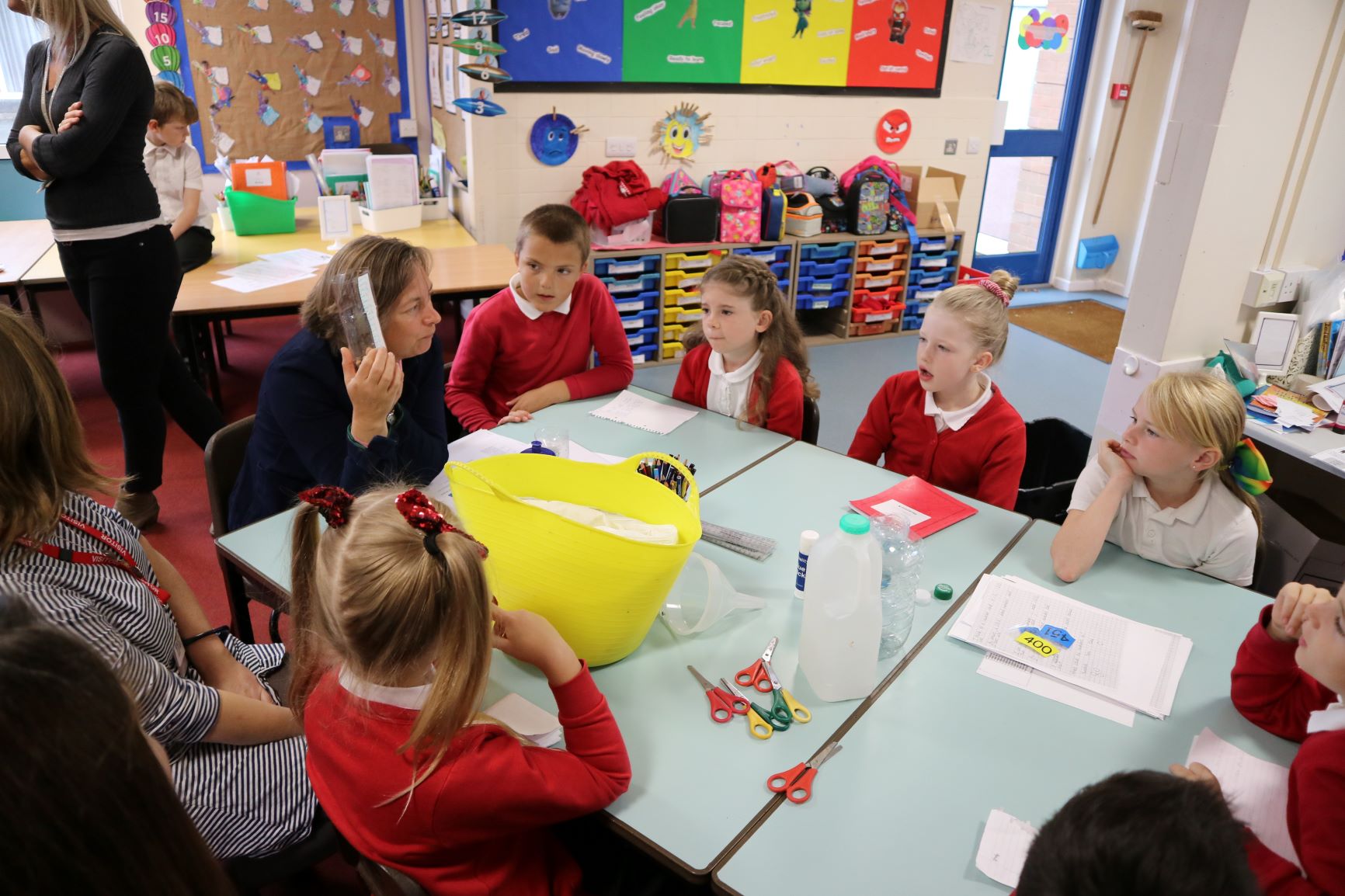 The 5W project is delivered by Westcountry Rivers Trust, in a pilot co-lead by Somerset County Council, and is funded by Interreg 2 Seas (and the European Regional Development Fund) and the Royal Academy of Engineers.