Today saw the start of building the raingarden and sustainable drainage system at Lyngford Park Primary School!
The team from Whites Landscapes were keen to get going in the lovely weather.
The system will take water from the flat roof by the school reception, into a big bowl which will fill up with water and then spill into a steel channel. This channel will run past a flowerbed which will be planted with grasses, and then the water will flow into a cobbled channel which snakes across the grass. It then ends up in a sunken raingarden where it will keep some lovely wetland plants and flowers well-watered, and then gradually soak away.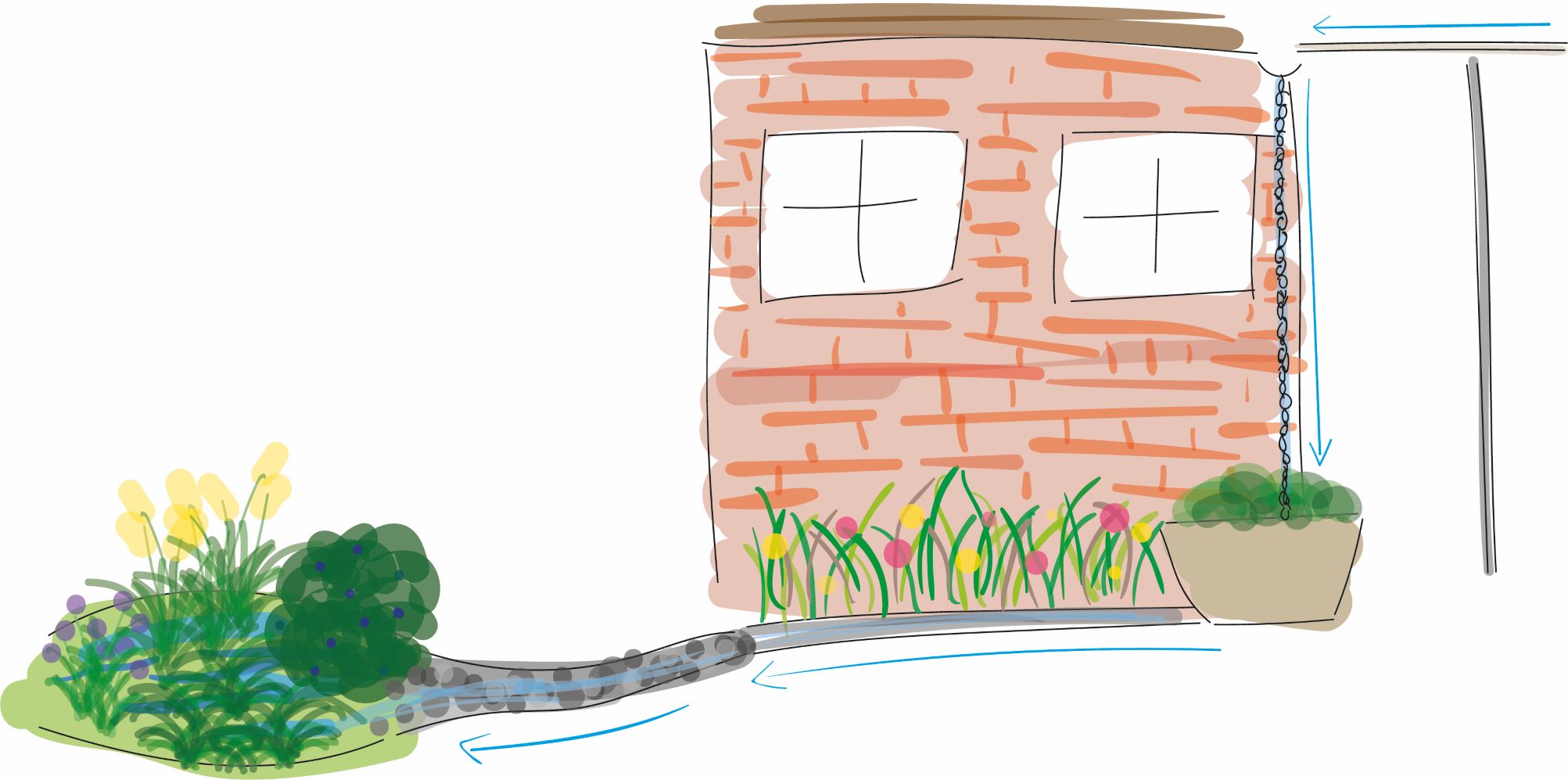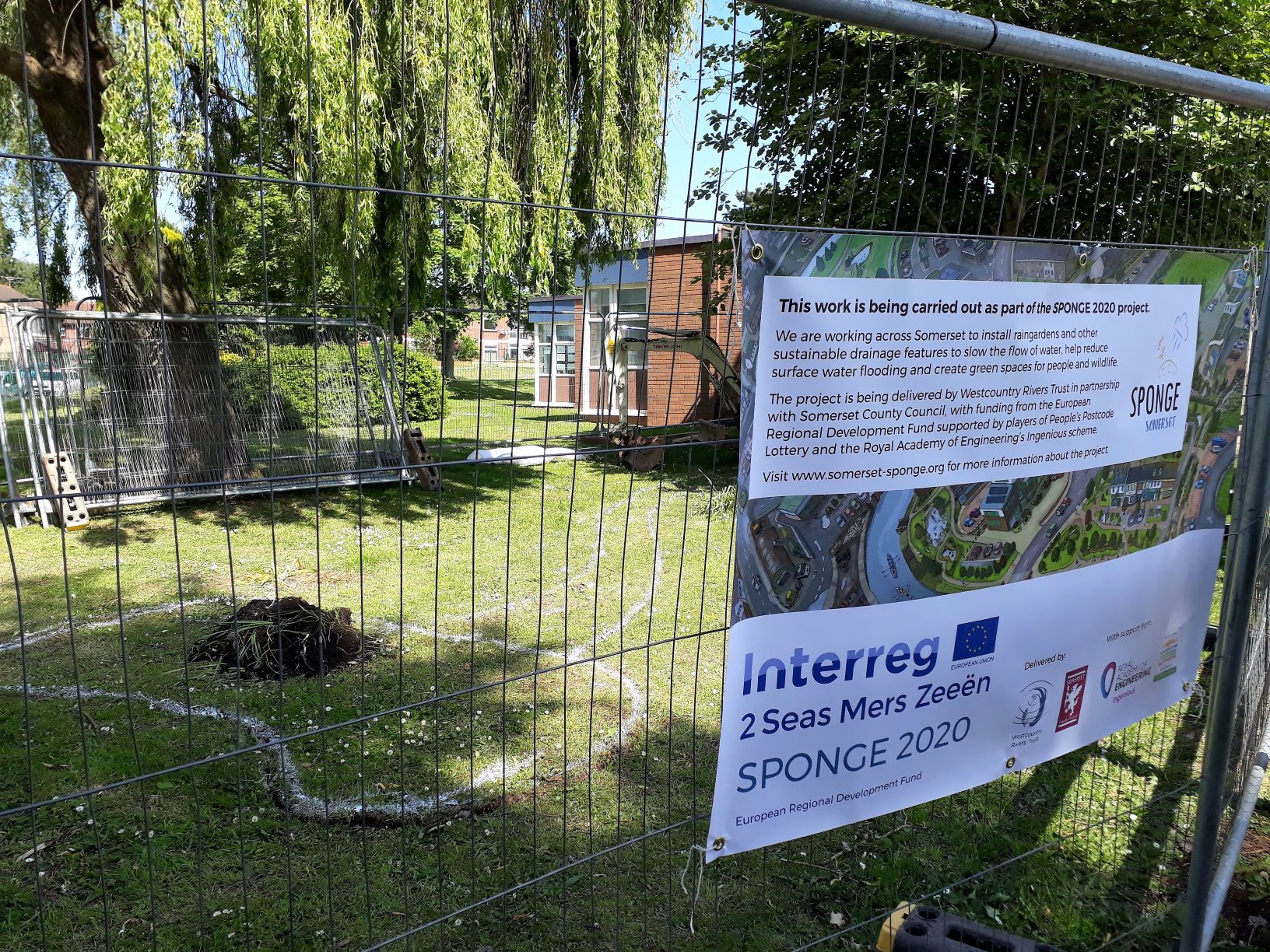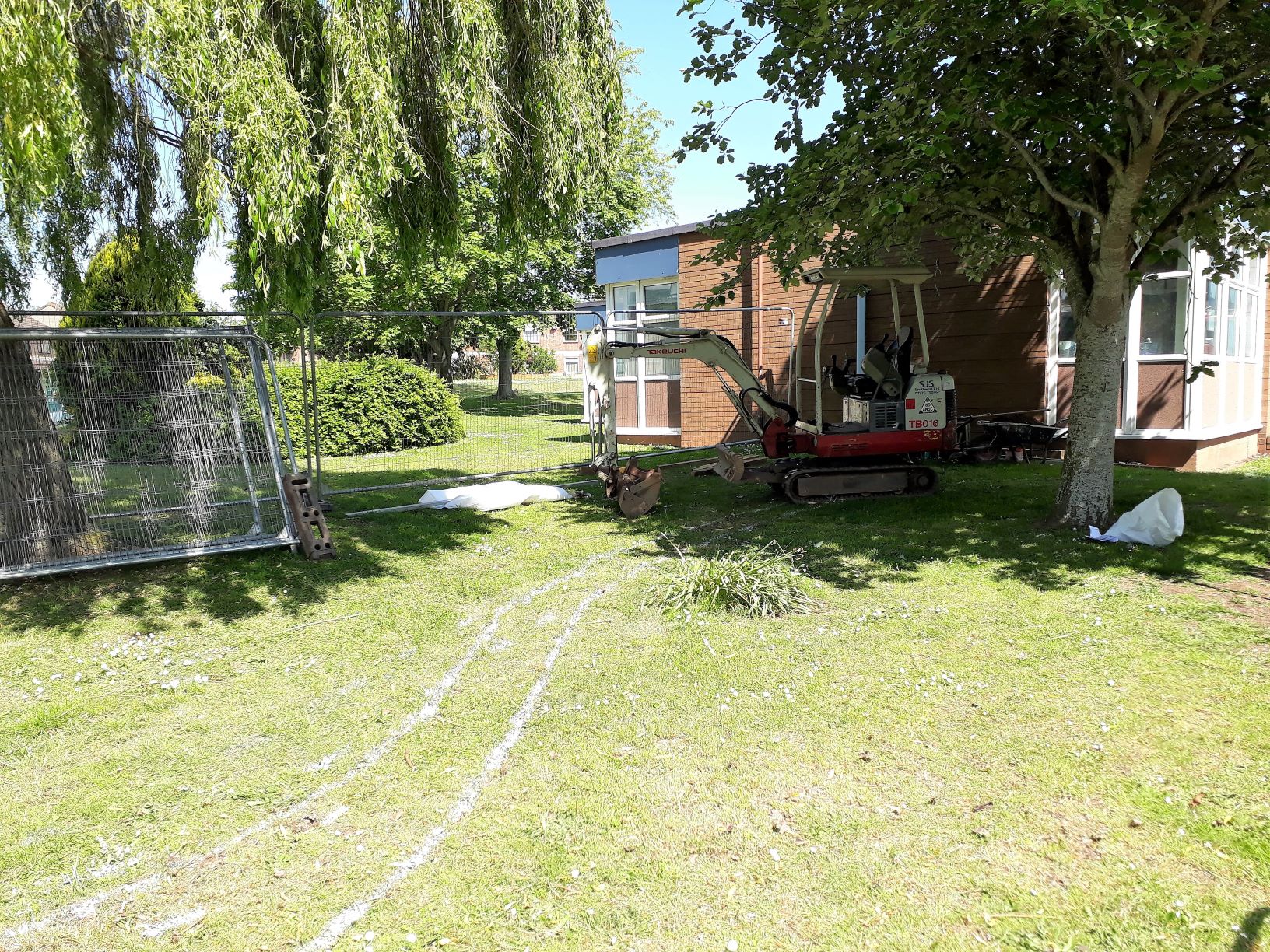 The 5W project is delivered by Westcountry Rivers Trust, in a pilot co-lead by Somerset County Council, and is funded by Interreg 2 Seas (and the European Regional Development Fund), the Royal Academy of Engineers and the People's Local Trust.