Today, we got started constructing a raingarden in Middleway in Taunton. The contractors, Whites Landscapes, have got a lot of digging to do to create a raingarden which will allow water from a nearby rooftop to soak away into the ground, rather than going down the drain. 
Raingardens like this one reduce pressure on the sewage system, because when it rains heavily, the water doesn't go down the drain. This can help to reduce flooding and prevent sewage system spills which damage our local streams.
In addition, once the raingarden has been built, we will plant it with flowers and plants which will add colour and attract pollinators and other wildlife.
Below is how we hope the raingarden will look once it is all finished!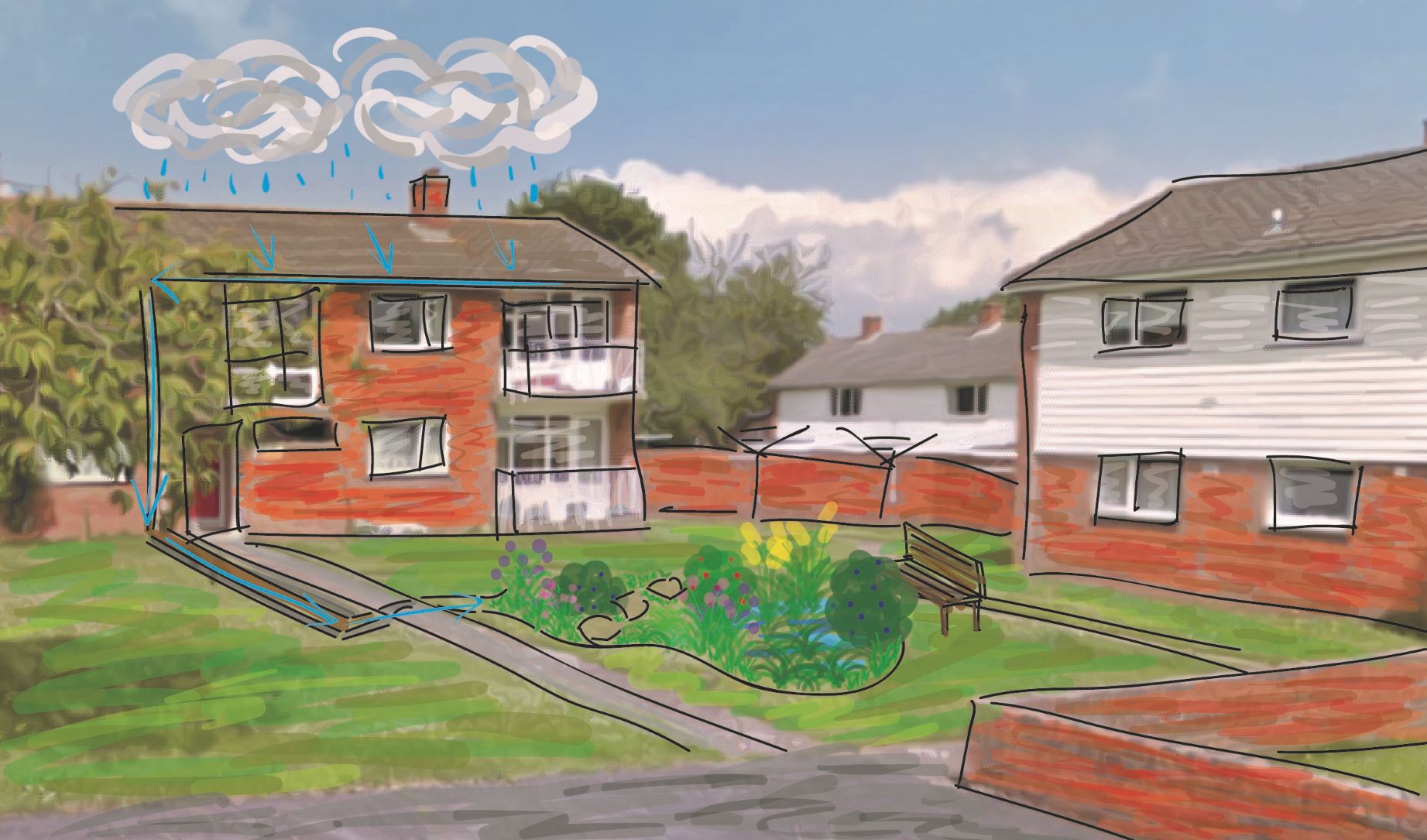 This activity is part of the SPONGE2020 project. The work was led by Westcountry Rivers Trust, with support from Somerset County Council and Somerset West & Taunton Council. The work is funded by Interreg2Seas, part funded by the ERDF, and Postcode Local Trust, a grant-giving charity funded entirely by players of People's Postcode Lottery.